Happy CNY again...! Haha... I really had an enjoyable time two days ago, yesterday and today.
28/01 I went to Tambun temple to see CHINESE LIGHT FESTIVAL. They're really attractive enough for me to capture all~ so happy.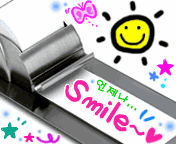 Nice Tanglong!!!
29/01 I went to Sim Fah's house with Kai Xin and Xiao Hoong. I went there by 10.30am. After chatting with her about 1 hour or more, Kai Xin and Xiao Hoong finally came. They didn't think anything then want to play Mahjong!
Actually, I didn't want to play. What I planned was just sitting beside to see them play. Then, they taught me how to play, not bad! Kai Xin really funny, her face really "interesting"~ have to see in Live. Xiao Hoong really pity ler, lost $

. Sim Fah and Sim Yew really "geng" and "pro", they are expert in these. Although Kai Xin was new in the game, she got and understood them fast and quick, won $.

Me? haiz, I helped Sim Fah played firstly, and won some too. But then, I LOST $, about RM 4.50.

T.T so sad...no win only lose. Around 5pm, we went to the garden there to swing...and also chat. We chat lots of things, and really enjoy chatting with them. haha~ My mum fetched us back to my house at 6pm. They ate Spagetti which cooked by my mum. Tasty~

My aunts and cousins also came. My aunt gave my presents and angpau... Thx! She thought I was having BIRTHDAY PARTY...herher~ They went to my room and saw my INDIAN DRESS... haiz...no comment about this (something happen here, don't want to talk about it, it's shame~!) . My mum fetched them back home then.
30/02 Ying Hui, Wai Teng, Jia Yi and me went to Sin Loo's house. We went to her "new" house and chit-chat there. Another thing was we ate all the biscuits!!! HUNGRY MONSTERS oh... Sin Loo's mum is a nice person and caring mother, she really loves her daughter. Sin Loo left the camera in her "old" house, her mum went and got it to her. So "WEI DA"! haha~ After that, we went to Karaoke Room to sing. Only one Mic which can be used, pity me, sing by myself.... =.= Because we felt bored there (nothing to do, just listened to music), so we decided to go up and chit-chat again. Ying Hui said she wanna go down and play with water, Sin Loo and Wai Teng agreed with that, but for me and Jia Yi, we didn't have clothes to change. (this is because of Sin Loo SMS, swim suit=swimming trunks!) Anyway, we went also.
It was raining then....T.T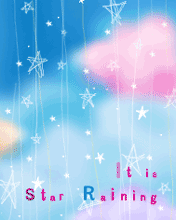 we went to sauna room and gymroom. SYOKNYA!